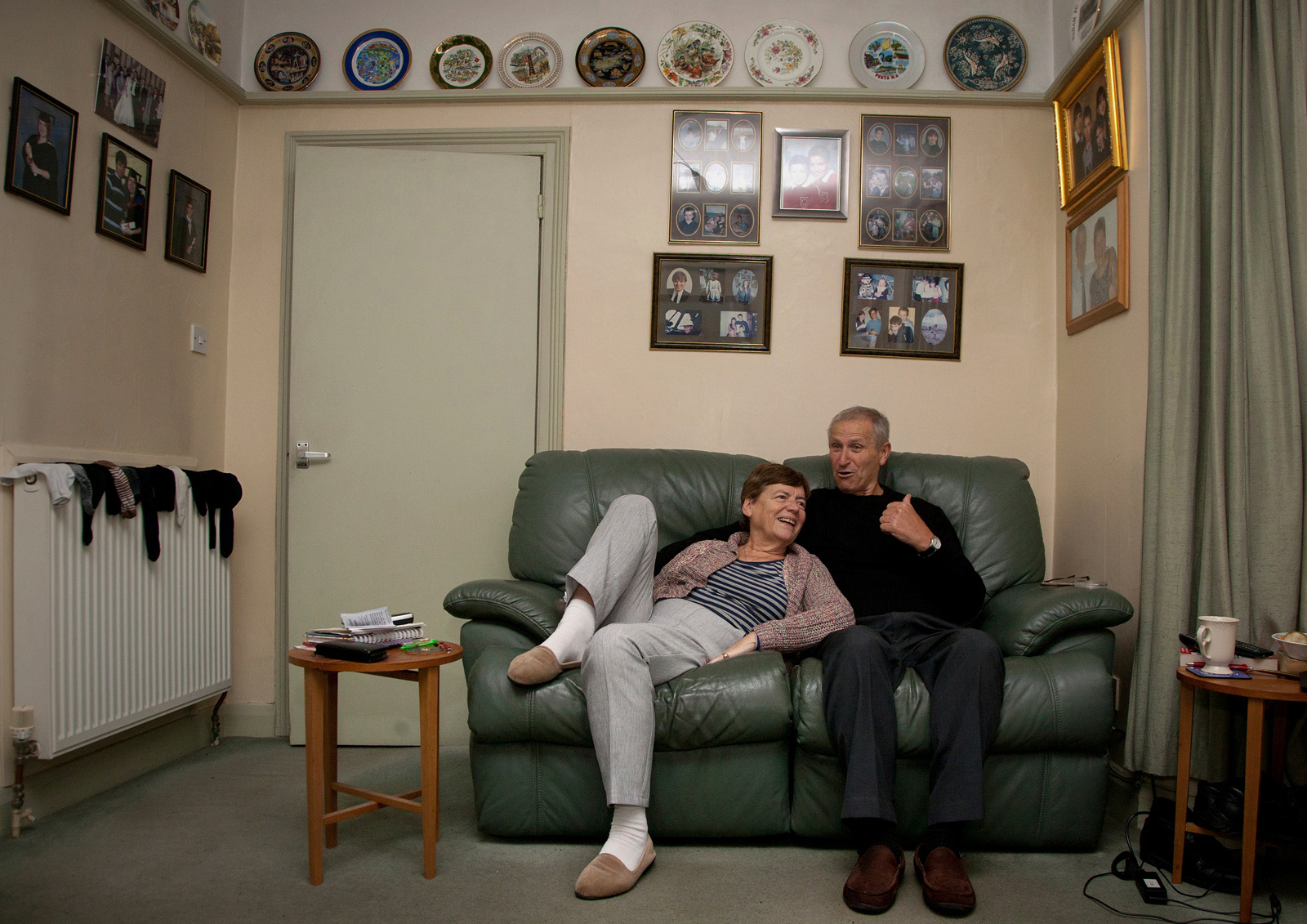 Pat and Bill have lived in their little terraced house all their married life of 52 years. They brought up their two sons here who now have children of their own. They are very happy here. Bill is an avid supporter of Fulham FC. Having recently been relegated, the former Premier League club needs all the support it can get.
Pat is a member of the local church where she attends Mass every Saturday evening.
Related portraits of residents of London, W6.
Hammersmith is a West London district best known as a transport hub and for its business centres and shops. In summer it is also popular for its riverside pubs and for great concerts and comedy there is always the Apollo. David Bowie's final live concert as Ziggy Stardust took place there in 1973.
Notable residents past and present include Hugh Grant, Helen Mirren, Lily Allen, Benedict Cumberbatch, Alan Rickman and Emilia Fox.