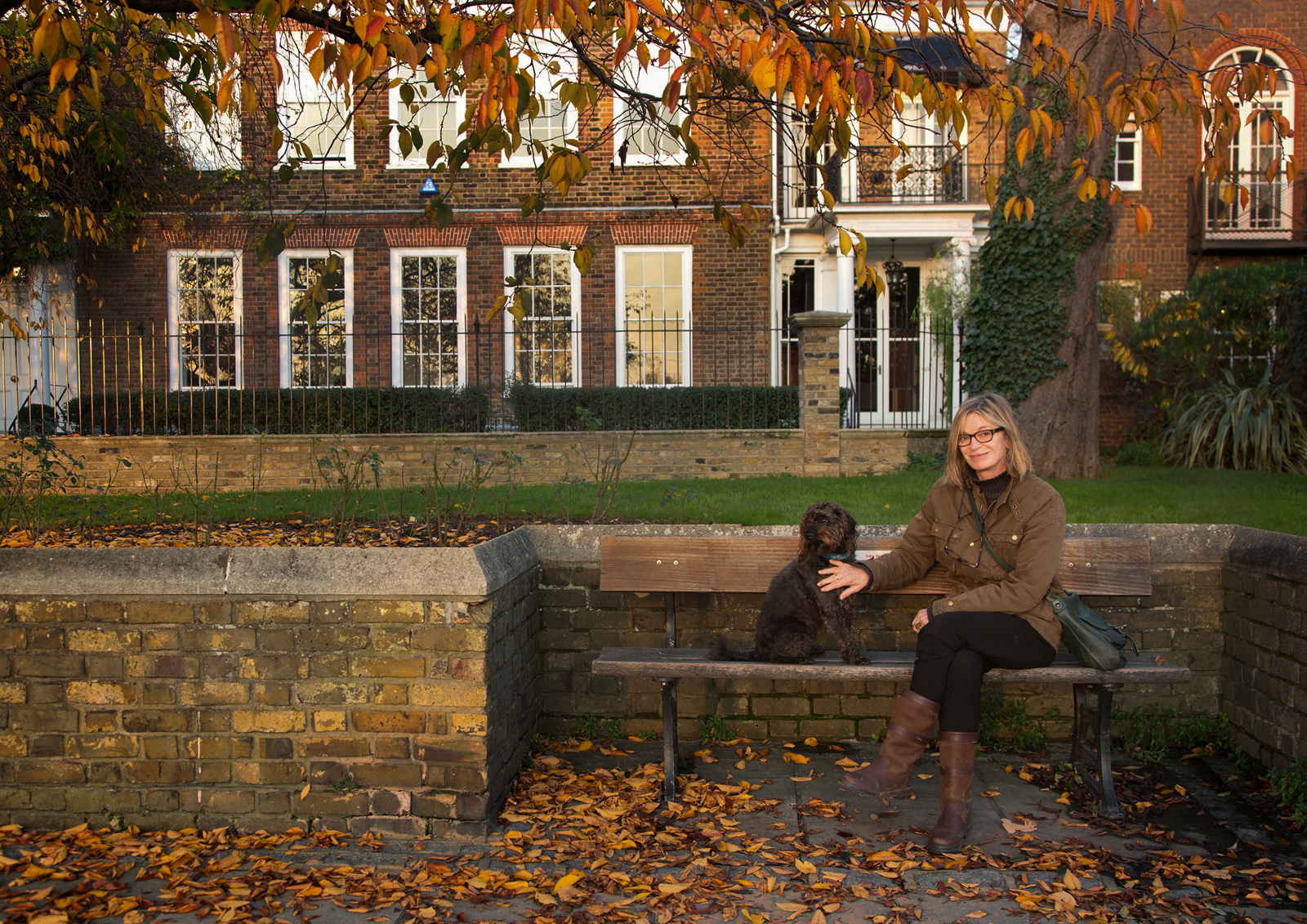 Hammersmith is a 'dog-borough'. Dog walkers and and trainers aplenty can be spotted in its many parks – and some of the pooches are even quite famous. One of them is Plum. She has her own
business cards, her own blog and recently brought out a book.
Together with her owner Emma, she enjoys going for long walks by the river and finding treasures when the tide is low. Emma prefers pieces of broken tiles whereas Plum has a thing for dead seagulls. When they are not walking, Plum likes to chill in her Cath Kidston basket while Emma writes children's books.
Related portraits of residents of London, W6.
Hammersmith is a West London district best known as a transport hub and for its business centres and shops. In summer it is also popular for its riverside pubs and for great concerts and comedy there is always the Apollo. David Bowie's final live concert as Ziggy Stardust took place there in 1973.
Notable residents past and present include Hugh Grant, Helen Mirren, Lily Allen, Benedict Cumberbatch, Alan Rickman and Emilia Fox.