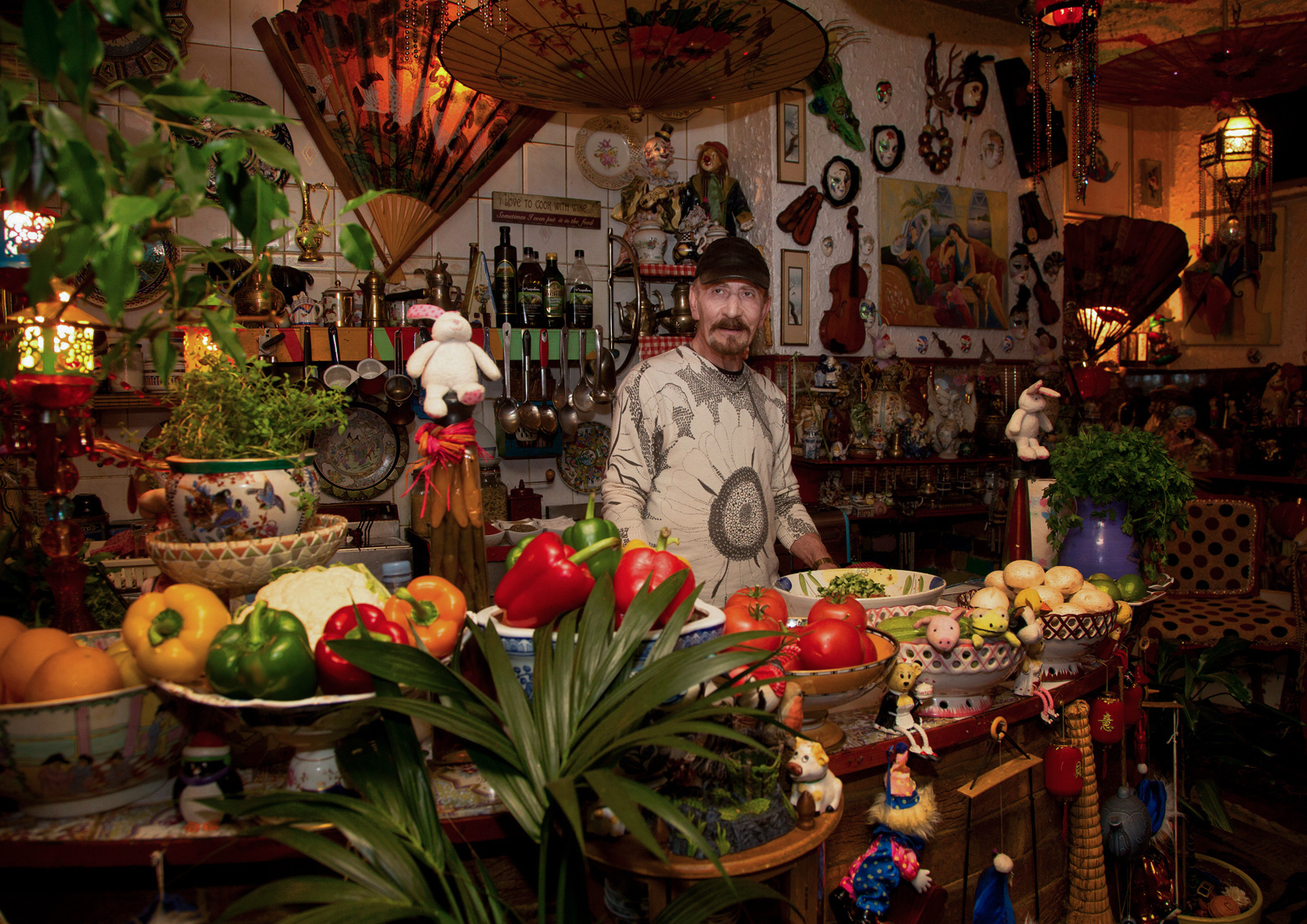 The funkiest and certainly most eclectic restaurant in W6 is Mes Amis. James, the cook and owner has had the little restaurant for 20 years – and for 20 years his customers have brought him little salt and pepper pots and other knicknacks from their travels.
So Mes Amis is not the place for minimalists, but an Aladdin's cave for the more adventurous diner.
Related portraits of residents of London, W6.
Hammersmith is a West London district best known as a transport hub and for its business centres and shops. In summer it is also popular for its riverside pubs and for great concerts and comedy there is always the Apollo. David Bowie's final live concert as Ziggy Stardust took place there in 1973.
Notable residents past and present include Hugh Grant, Helen Mirren, Lily Allen, Benedict Cumberbatch, Alan Rickman and Emilia Fox.